Yeah, I don't know either.
Anyway, thought I would...
Wait, I hear you asking, yes, there is a Chef in the family. And he makes damn good food.
Okay, back to this, I thought I would bring something uniquely me. Inspired by Mom, I went and bought some neon food coloring. And then went and tie-died ten hard boiled eggs. Without the shells.
Because I was making Easter'd Eggs! Cut in half and make yummy yokie filling with paprika on top, you get some really really tasty and funny looking egg appetizers.
Don't believe me? Here's a pic::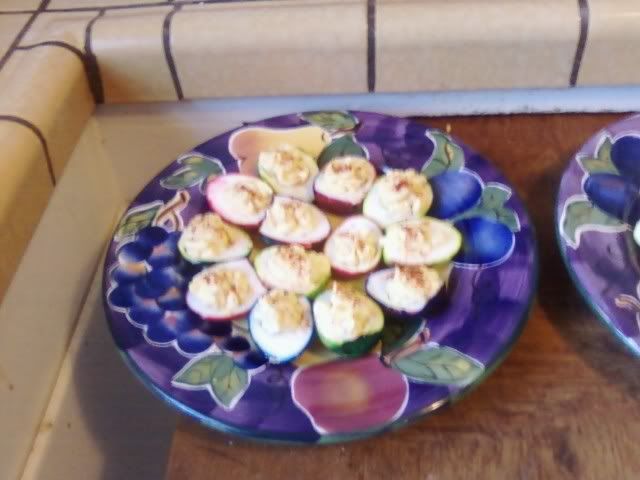 So, I go to cart00n's family for Easter dinner tonight.... and the chef is preparing something Greek.